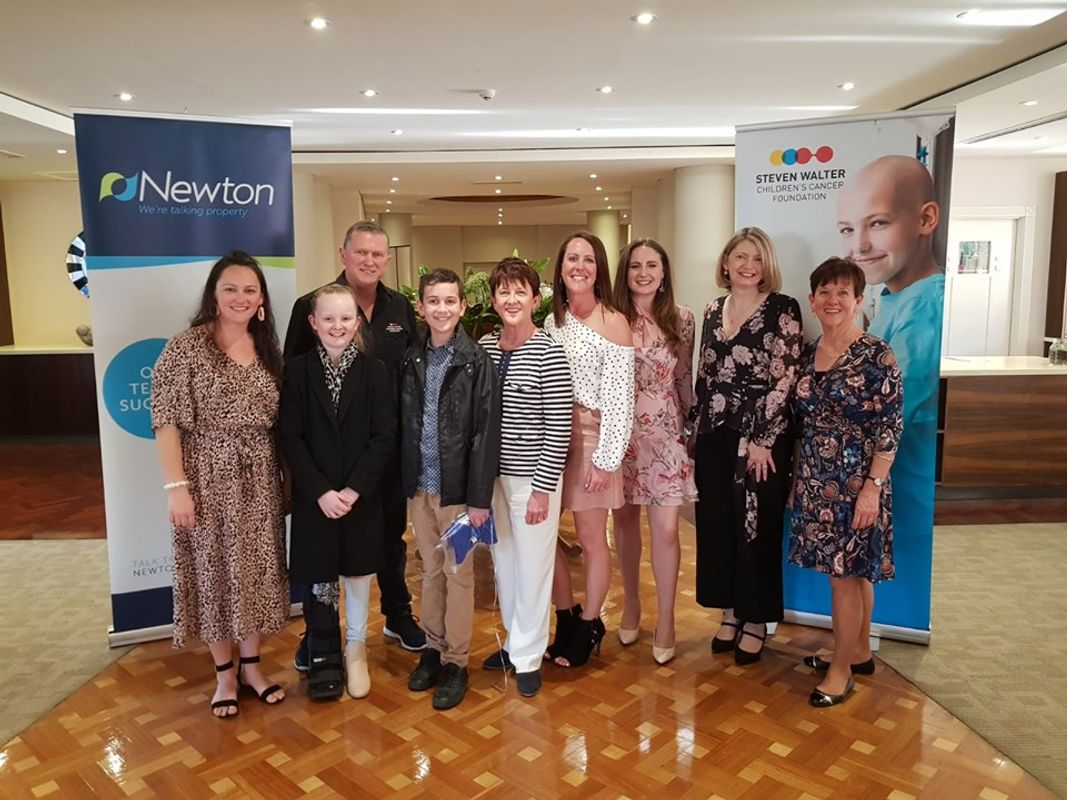 Steven Walter Foundation
We've always known that success isn't measured solely by our excellent service, but also by our efforts to make our community a better place!
The origins of Steven Walter Children's Cancer Foundation (SWCCF) lay in the wishes of Steven Walter, a young man who died in 2000 at the age of 19 after an 8 year fight against cancer. In his final days, Steven wrote a powerful letter to his family and friends asking them to raise money for childhood cancer research "so that one day no other kid would have to go through what I've been through". The focus for SWCCF now is to attract and keep the best researchers, enhance the Steven Walter Laboratory at the Children's Cancer Institute and fund targeted research. This will help ensure that Steve's legacy continues for many years to come.
Being highly involved with the SWCCF since it was founded in 2001, Newton has seen the positive impact this charity has had on cancer research and in developing a cure for children's cancer. Newton share the SWCCF vision for "100% survival for all children with cancer and prevention of their suffering", which is why we have been a long-standing charity partner supporting SWCCF efforts in raising funds through events and functions.
SWCCF Annual Snowy Ride fundraising event – Thredbo
>
The Snowy Ride is a motorcycle event run annually in the Alpine Region of NSW since 2001 and has helped the Steven Walter Children's Cancer Foundation (SWCCF) raise in excess of $8 million for research into a cure for childhood cancer
If you would like to find out more information about the amazing work The Steven Walter Children's Cancer Foundation does
or to donation please
Click Here